2022-04-03


Entreprenerd Website: March 2022

The number of users (and new users) of the Entreprenerd web site went down in March, but that's a good thing, because I finally got rid of some suspicious one-time visits that brought down the average engagement time. Four seconds still isn't much, but no one is served with visits that only last close to zero seconds: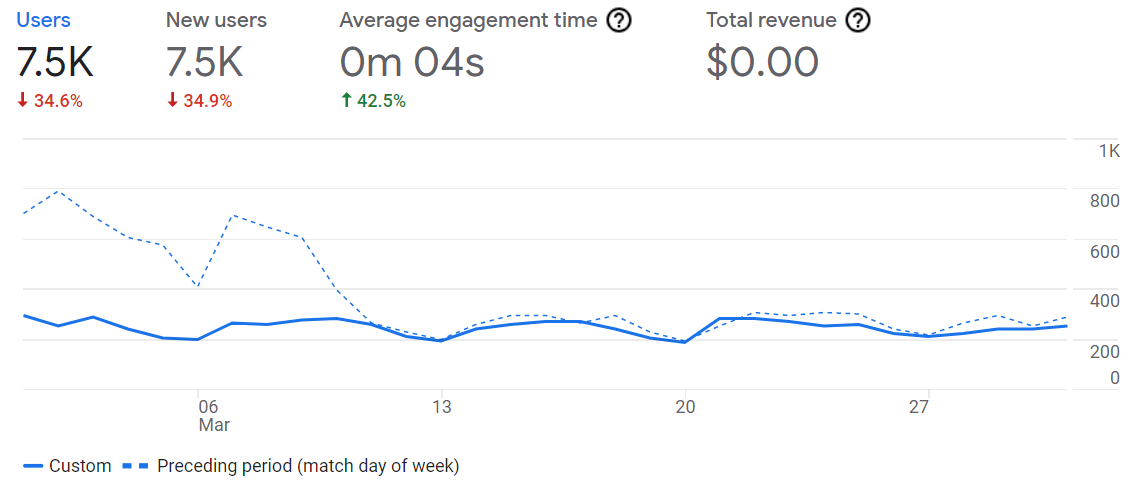 As explained last month, most of these really short visits found their origing in Finland (-97.3%) and The Netherlands (-95.9%). Unfortunately, visits from Germany (-5.3%), the US (-28.7%) and France (-91.0%) dropped as well.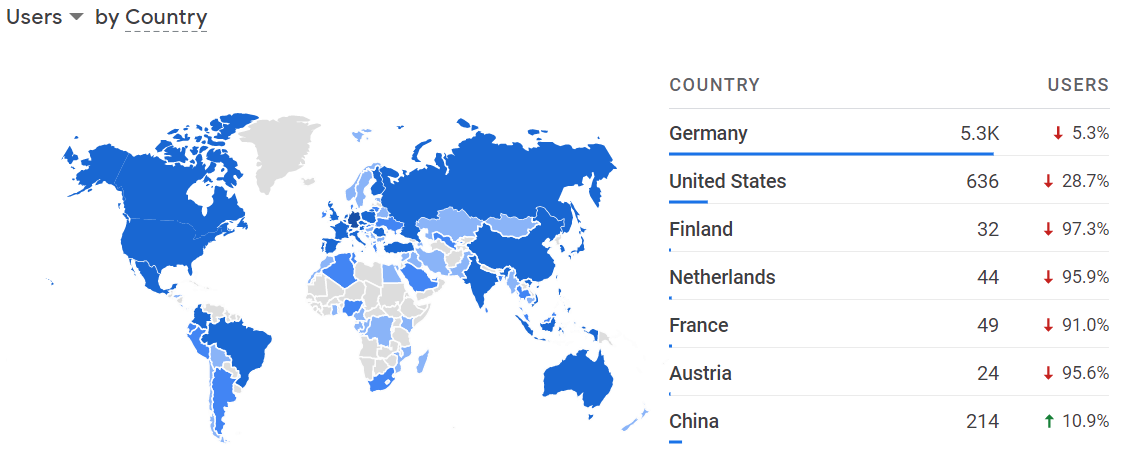 The usual suspects Twitter and LinkedIn don't appear in the session source overview. That was to be expected. I haven't tweeted about the book last month, nor have readers of the book.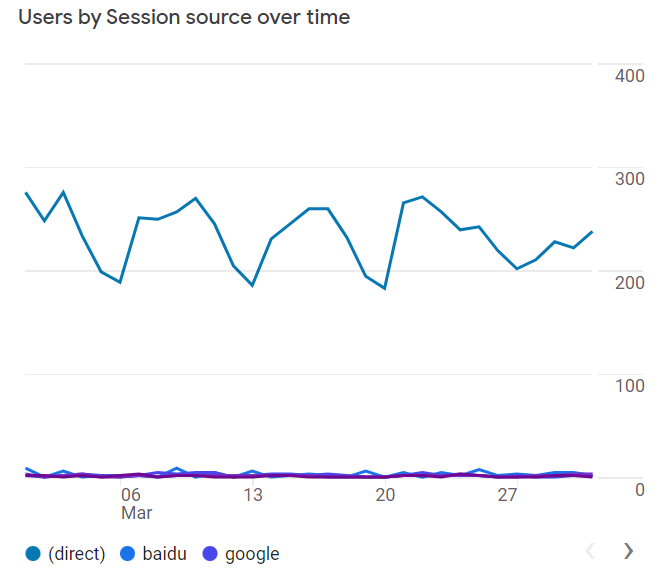 The Google Search clicks dropped too (from 36 to 19), as did the total number of impressions (from 4.03K to 1.86K).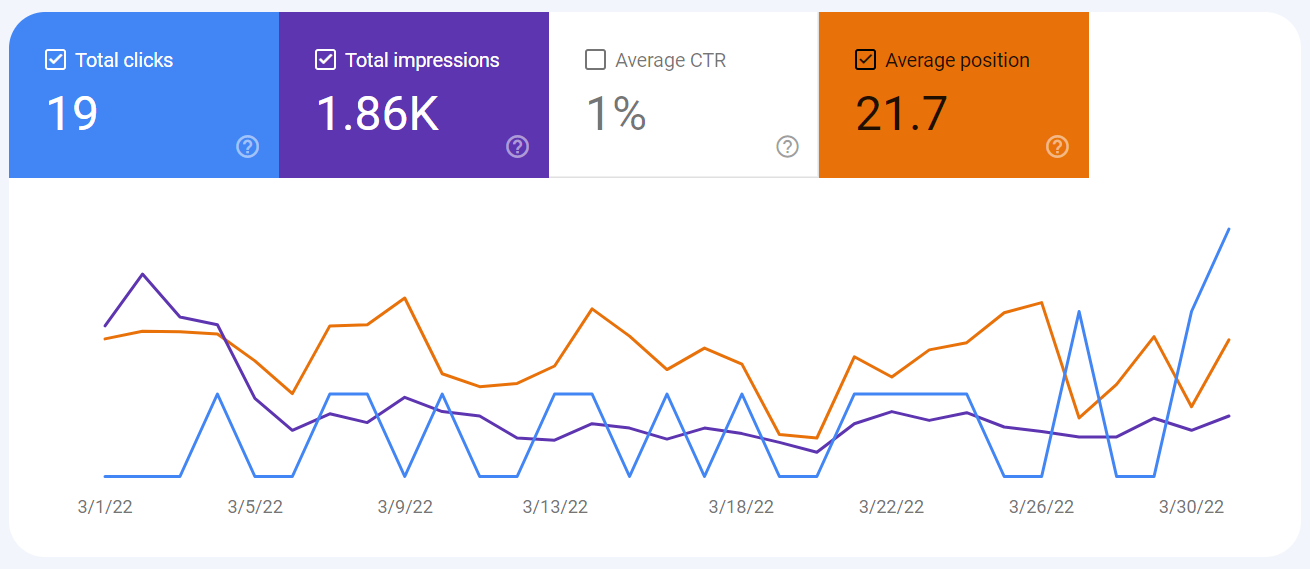 The book really needs to find its second breath. When I look at the (incomplete) sales numbers for March, I see that I only sold eight copies. I don't expect that number to go up. When I look at my affiliate sales for the month, I didn't notice any hardcover sales. I do have an agreement for a large sale in May, but I'm not sure if I can expect better results in April. That's a pity, because the people who have read the book really loved it.